PRODUCTS
CONTACT US
Phone: 020-3479-5910
Fax: 020-34550019
Mobile:+86-13570037596
Contact person:Wendy Long
Email:sales@meiformer.com
meiformer@meiformer.com
Address: Nan Sha Da Dao, Da Jian Village, Dong Chong Town, Nan Sha District, GuangZhou, China.
Home > Products > Round Duct Machines
Oval spiral duct forming machine

Oval spiral duct forming machine
Its working is to round spiral duct to be stretched into oval duct size, shape processing 450mm to 1500mm in diameter between.
Model

Diameter Range
(mm)

Max thickness (mm)

Power (kw)

Weight
(kg)

Dimension (mm)

MOV-3100

330-1500

0.5-1.2

4

3300

5500X1150X1000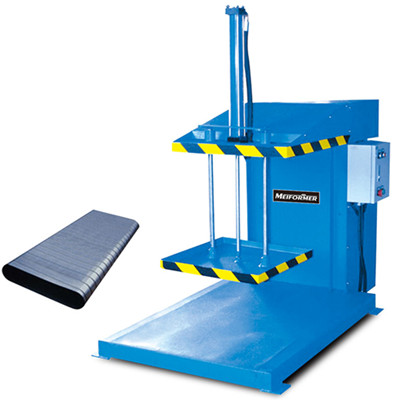 The elliptical machine is, and supporting the use if duct in the oval duct machine spiral duct to stretch before using this machine will be crushed into a spiral duct generally oval and then flatten the spiral duct to the desired expansion of the exact ellipse size. This machine uses hyudraulic system, easy to use and quick.