PRODUCTS
CONTACT US
Phone: 020-3479-5910
Fax: 020-34550019
Mobile:+86-13570037596
Contact person:Wendy Long
Email:sales@meiformer.com
meiformer@meiformer.com
Address: Nan Sha Da Dao, Da Jian Village, Dong Chong Town, Nan Sha District, GuangZhou, China.
Home > Products > Square Duct Machines
Hydraulic riveting machine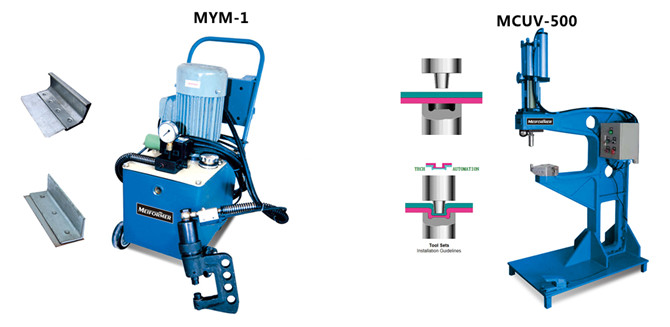 MYM-1 Portable Riveting Machine is suitable for fasten the flange. The whole process is automatic. Punching Hole and riveter is constantly done.

MCUV-500 Hydraulic Riveting Machine has two types of metel sheet connection by changing the dies.