PRODUCTS
CONTACT US
Phone: 020-3479-5910
Fax: 020-34550019
Mobile:+86-13570037596
Contact person:Wendy Long
Email:sales@meiformer.com
meiformer@meiformer.com
Address: Nan Sha Da Dao, Da Jian Village, Dong Chong Town, Nan Sha District, GuangZhou, China.
Home > Products > Square Duct Machines
Duct Manufacture Line 5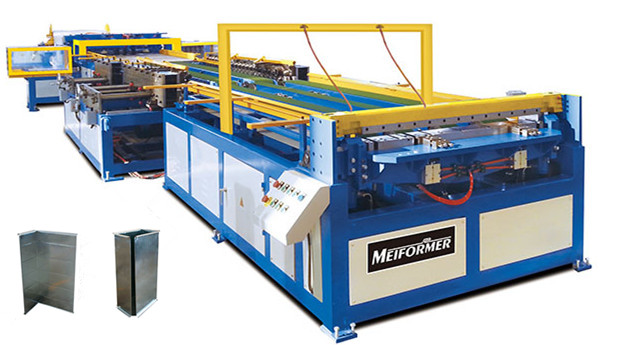 Automatical duct line V represent the ultimate duct manufacture.it is modular design for different flexible workstations.
it produces duct from coil stock to ready-to addemble are "L", "U", "口"section with formed connections,including slip&drive,snap lock and pittsburgh lock,
beaded and TDF(TDC).it is automatical very well.it can help you cave labor,cost and material with high produce rate.it is best choice
for the big duct workshop.