PRODUCTS
CONTACT US
Phone: 020-3479-5910
Fax: 020-34550019
Mobile:+86-13570037596
Contact person:Wendy Long
Email:sales@meiformer.com
meiformer@meiformer.com
Address: Nan Sha Da Dao, Da Jian Village, Dong Chong Town, Nan Sha District, GuangZhou, China.
Home > Products > Square Duct Machines
TDC Flange Machine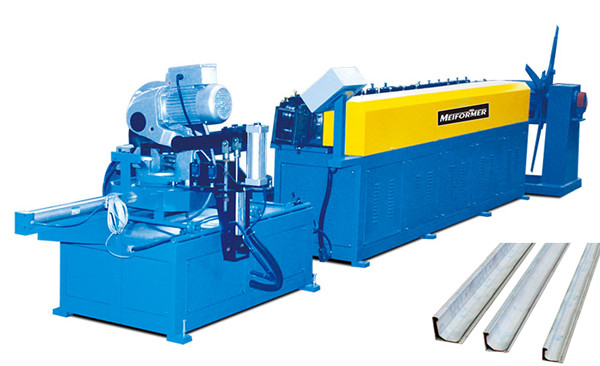 TDC Flange Machine also called TDC2 Flange Duct System.
TDC2 Flange duct System (TDC2 Name German Flange) is mainly flange size in duct make flange. It is fit and pass main country duct install standard in the world.
MEIFORMER manufacture the TDC2 machine base on advance technology of the abroad, choice high precision bearing, heavy chassis, adamancy and grind shaft, special roll material and heating treatment. Work speed fast, long life rolls.
The system is make up of uncoiler, rollforming main machine, cutting system, product frame. Cutting size: Hand cutting or automatic air saw cutting.
Model

Flange Height
(mm)

Thickness(mm)

Power
(kw)

Weight(KG)

Dimension(mm)

MT-20/MT-12C

20

0.6-0.8

3

2200

3800×600×1250

MT-25/MT-25C

25

0.6-0.8

3

2500

3800×600×1250

MT-30/MT-30C

30

1.0

3

2700

4300×600×1250

MT-35/MT-35C

35

1.0

4

3100

4300×600×1250

MT-40/MT-40C

40

1.0-1.2

4

3300

4300×600×1250