PRODUCTS
CONTACT US
Phone: 020-3479-5910
Fax: 020-34550019
Mobile:+86-13570037596
Contact person:Wendy Long
Email:sales@meiformer.com
meiformer@meiformer.com
Address: Nan Sha Da Dao, Da Jian Village, Dong Chong Town, Nan Sha District, GuangZhou, China.
Home > Products > Square Duct Machines
Seam Locker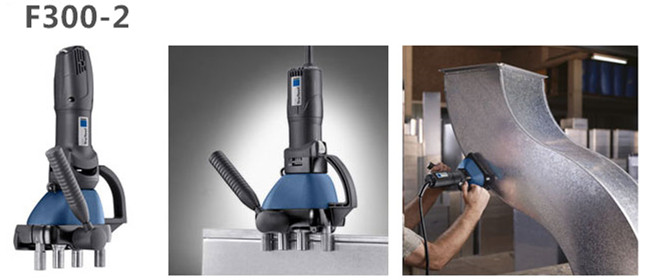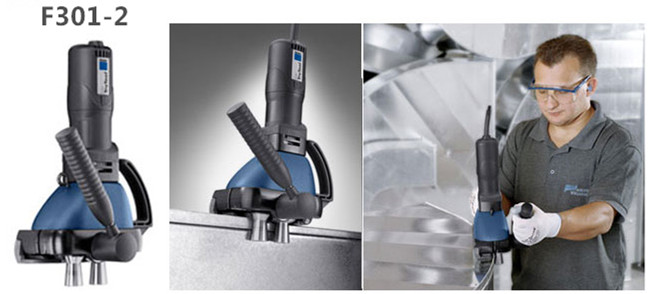 The pittsburgh seam is the ideal seam connection for straight or curved ducts of pre-formed edges tacked together. Smooth , aesthetic, and strong connections of unsurpassed stability are achieved, without any additional fastening elements. Pittsburgh seams are closed in an automatic, rolling operation, without damaging visible surfaces and coating, automatic feed control of the machine guarantees excellent seam accuracy and high quality seam locking.
| | | |
| --- | --- | --- |
| Description | F300-2 | F301-2 |
| Steel thickness | 0.75mm-1.25mm | 0.45mm-1mm |
| Working speed | 4-7/M/Min | 4-7/M/Min |
| Smallest radius | 150mm(IR),300mm(OR) | 150mm(IR),300mm(OR) |
| Weight | 5.4kg | 5.2kg |